HOURS:
Monday - Friday 5:30 am - 9:00 pm
Saturday 8:00 am - 7:00 pm
Sunday 8:00 am - 4:00 pm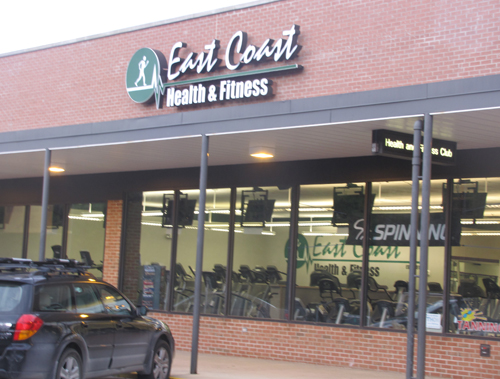 OUR FACILITY / MEMBERSHIP:
East Coast Health & Fitness is a local business committed to its members. We want you to feel right at home in our facility. We strive to make the stress of the work day melt away by offering a comfortable and friendly atmosphere to all of our members. Come on over and see what we are all about!
Individual and Family Memberships; Day, Week, Month, Semester, or Year
Open 7 days a week
Locker Rooms
Plenty of Free Parking
Saunas
Towel Service
Pro Shop
Nutritional Supplements
Exercise to stimulate, not to annihilate. The world wasn't formed in a day, and neither were we. Set small goals and build upon them. Lee Haney
We're open 7 days a week!
East Coast Health & Fitness is located:
Hamilton Shopping Center
250 West Hamilton Avenue
State College, PA 16801
Phone: 814-234-9400
Toll Free: 800-360-9401
Club Hours:
Monday – Friday
5:30 a.m. – 9:00 p.m.
Saturday
8:00 a.m. – 7:00 p.m.
Sunday
8:00 a.m. – 4:00 p.m.
MEMBERSHIP RATES
East Coast offers different prices and package deals from one visit up to one year.
Our rates:
Day Pass $8.00 / Week Pass $25.00
Monthly $43.00 / 3 Months $124.00
Monthly Zoom Classes $43.00
Pro-rated Semester Memberships. Starting January 10th $165.00
Annual; $38.00 per month or Senior / Military / Student $33.00 per month.
Membership upgrades available talk to a staff member.
Please call 814.234.9400 for a quote unique to you!