HOURS:
Monday - Friday 5:30 am - 9:00 pm
Saturday 8:00 am - 7:00 pm
Sunday 8:00 am - 4:00 pm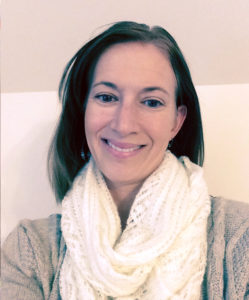 Kari Chessario
Kari Chessario has been an instructor at East Coast since March of 2000. She has taught many different fitness classes over the years. In addition to being a certified aerobics instructor, she is a Penn State graduate (BS in meteorology and M.Ed in Earth Sciences and Astrobiology). Kari is a science teacher for State College Area School District. She's also a mom to very active little girls who are always keeping her busy! For fun, she enjoys reading, hiking and riding her bike.

Jo Ohm
Jo Ohm is a certified yoga instructor RYT 200. She has experience teaching both restorative and power yoga classes, with an emphasis on using breath and body alignment to guide her approach to yoga practice. She also teaches yoga on Standup Paddleboards at Whipple Dam State Park. Outside of yoga she enjoys trail running and is a graduate student in biology at Penn State.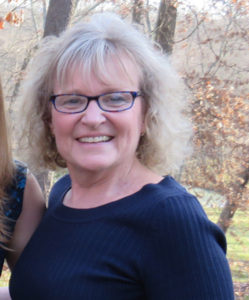 Kathy O'Shea
Kathy has been an instructor with East Coast Health and Fitness since June 1998.  Having taught various classes over the years, Kathy presently teaches the Fit and Over 50 Class, Soothing Stretch, and SPIN.   In addition to being a STAR 3 Certified SPIN instructor and a certified Silver and Fit instructor, Kathy is also a licensed registered nurse, with a BS from Albright College, graduate work at Texas Women's University, and School Nurse Certification from Slippery Rock University.  Kathy's nursing experience includes gerontolgy, oncology, critical care, cardiac rehabilitation, obstetrics and gynecology, and pediatrics.
Currently, Kathy's full time job is a school nurse with the State College Area School District, where she also serves on the District's Wellness Committee and is a Wellness Advocate. She is also a member of the District Safety Committee.
Being passionate about heart health, Kathy is an American Heart Association Basic Life Support/Heartsaver/First Aid Instructor.
Kathy is a wife, mother of 2 grown daughters, and has an aging white standard poodle.  Being a hippie hangover, she loves all genres of music, enjoys the yearly trek with her daughters to Lollapalooza in Chicago's Grant Park, movies, theater, reality TV, sports, reading, traveling and relaxing.
She would like to impart these words: "Life is like riding a bicycle. To keep your balance you must keep moving." ~ Albert Einstein